The Benefits of Early Morning Skydiving
General
Posted by: Long Island Skydiving Center 1 month ago
Rise and shine, daredevils! The early bird gets the worm and the early skydiver gets the… metaphorical worm! What we mean is that early morning jumps offer a premier skydiving experience. Here are five amazing advantages of starting your day with a skydive!
1. Escape the Wrath of the Weather Gods
Picture this: you arrive at the drop zone, all pumped up for your epic skydive, and then BAM! The weather decides to rain on your parade. But fear not, my friend! When you choose to skydive in the early morning, the weather gods are still snoozing, oblivious to your grand plans. Strong winds, low clouds, and rain? Nah, they're not morning people. So, say goodbye to weather-related disappointments and hello to clear skies and epic jumps!
2. Skip the Line, Be a V.I.P.
Who needs lines when you can be treated like royalty? With early morning skydiving, you're the VIP of the drop zone. No more waiting in line like a chump. You strut up to the registration counter with your crew, sign those waivers like a boss, receive your ground training, and march towards the plane with swagger. It's like a red carpet entrance, but with more adrenaline-pumping awesomeness. You'll be first in line, ready to conquer the skies before the latecomers even rub the sleep from their eyes.
3. A Spectacular View
You know that feeling when you wake up early and the world seems extra magical? Well, multiply that by a thousand and throw in a parachute. Early morning skydiving treats you to a view that's straight out of a fairytale. The air is crisp, the dew sparkles in the sun, and everything below looks like a miniature toy set. It's nature's way of saying, "Hey, you're about to jump from a plane, but look how breathtakingly beautiful the world is!" So go ahead, let the view blow your mind and your hair back.
4. An Unforgettable Experience
Some life experiences are like roller coasters – thrilling, but over in a flash. Well, early morning skydiving is the mother of all roller coasters, with a side of mind-blowing awesomeness. After landing, having witnessed the world wake up from above, you'll be buzzing with more gratitude than a caffeinated bee in the early days of spring. It's a moment that'll stay with you forever, like that time you accidentally wore your underwear inside out to a job interview. The feels will hit you harder than a ton of feathers falling from the sky. Kleenex, anyone?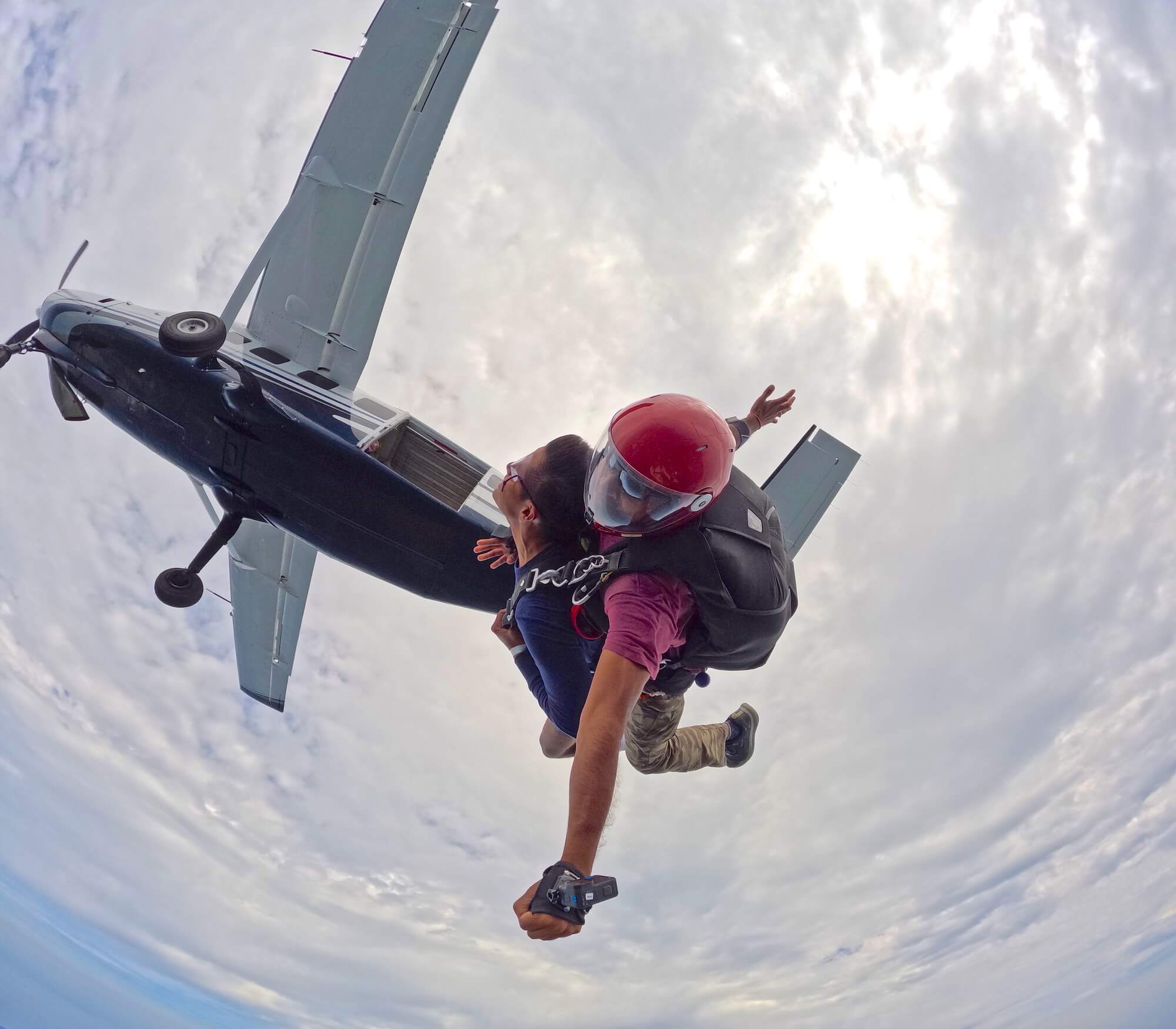 5. Seize the Day!
Here's the cherry on top of this skydiving sundae: once you touch down from your early morning adventure, you've got the whole day ahead of you to bask in the glory of your incredible feat. Sure, other adventures might not match the adrenaline rush of skydiving, but who cares? You're on cloud nine! You'll feel like a million bucks, ready to conquer the world, or at least conquer the breakfast buffet. The best day of your life awaits!
Have we convinced you yet?! Are you ready to get your jump on first thing in the morning at Long Island Skydiving Center? Book now!
You May Be Interested In: